About Loveland
Looking for that perfect spot to raise a family, grow old, be happy and content? Loveland, Colorado is the perfect place for all that and more. Snuggled right at the foothills of the Rocky Mountains, the municipality is the 3rd happiest place in the country as well as the perfect blend of commerce - jobs, restaurants, leisure and outdoor activities, banks, schools and hospitals, and living close to nature. Read More about Loveland.
Loveland Homes with Land for Sale
If you haven't already, be sure to register for a free account so that you can receive email alerts whenever new Loveland listings come on the market.
Homes with Land
August 5, 2021
$1,200,000
Med. List Price
More about Loveland
Loveland, Colorado is the 14th of the most populous cities in Colorado and is located in Larimer County, just north of Denver. 35% of the population are children under the age of 18 and 57% are married couples, which means it is a family oriented community. It is considered a peaceful and comfortable place to raise a family for people prioritizing well-being, health and nature but still close enough to urban amenities. It truly balances urban living whilst being close to nature. This is one of the reasons why it's been rated as the 3rd happiest place to live in the country.
Real Estate Market in Loveland
Since 2015, the Northern Colorado housing market has grown with 12% growth from 2015 to 2016 and 9% in 2017. And Loveland market shares in this growth. The average price of a house is still under $400,000 which makes it one of the most promising and affordable markets in the state. This growth runs parallel to the growing commerce - food, art and craft beer. Investing in a house in the area promises appreciation over the next couple of years. In terms of affordability, it ranks 2nd in the state. Compared to housing prices in Fort Collins, Loveland's average is less than $32,000 to $20,000 from 2017 to early 2018.
Employment and Cost of Living
In 2018, the estimated unemployment rate in Loveland is 2.6%, one of the top 5 lowest rates in Colorado. This is due to the fact that the city is located at the center of the 3 top employers of the state - Thompson School District, Colorado State University, Fort Collins and Boulder; University of Northern Colorado in Greeley. Aside from these educational institutions, other major employers in the area include Agilent Technologies, McKee Medical Center and Wal-Mart. Being in between the two most popular locations - Denver and Fort Collins, Loveland is the perfect place for commuters and their families wanting for more open space, nature and lower cost near urban life.
5 Fun Facts About Loveland, Colorado
Loveland is not just about the great outdoors and work. It has a budding art community, craft beer and restaurants as well as choices of come of the top schools in the state. Here are fun facts and things to do in the city.
It is also known as the Sweetheart City, coined by enterprising postmaster and a marketing expert in the middle of the 1940's, creating a Valentine re-mailing scheme that became popular nationwide. During the month of February, the city is full of activities, from the half century old Valentine RE-mailing Program, Thompson Valley Rotary Heart Program to the Fire & Ice Festival. Aside from the February festivities, it also has programs such as City with HeART, promoting public and private art exhibitions as well as local culture and business.
Loveland is a family-oriented community with excellent public schools, family friendly activities and programs as well as easy access to outdoor recreation and open spaces. It has been voted as one of the happiest places to live and ideal places to raise families. It boasts of low crime rates, low average cost of putting children in child care centers, high high school graduation rates as well as high average household income.
You have several choices of lifestyle, living near big cities and enjoying the urban cultural and entertainment landscape; living a quiet suburban lifestyle; or giving rural living a shot on the city outskirts. These are all possible in this great city nestled in the foothills of the Rocky Mountains.
When nature is close; art is just a stone throw away. Loveland supports all types of arts - fine arts, public arts, music and theater. There are different yearly events that bring these all together. It is the home of Rialto Theater, that's almost 100 years old. It holds 2 of the largest outdoor art contests in the U.S. - Sculpture in the Park and Benson Sculpture Garden. This a good place for budding and seasoned artists.
Even the great outdoors in Loveland offer you a variety of places - aside from Rocky Mountain National Park. You can commune with nature at Arapahoe and Roosevelt National Forests and on the opposite side there's Pawnee National Grassland for wide open space. And these are accessible and can be explored one after the other on the same day.
Loveland is a city that offers individuals and families a more relaxed, secure, safe and progressive community. It is both culturally and bodily enriching.
---
Have Questions About Loveland Area Real Estate You Want Answered?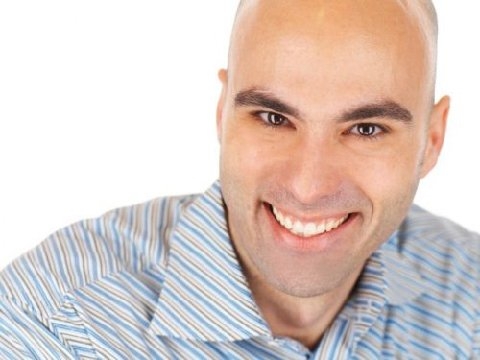 Scott Selverian
Loveland Realtor®